RS232 RS485 serial to TCP/IP ethernet server module converter ( ethernet to RS232 modue) is a system for transfer data from RS232 or RS485 to ethernet VIA tcp ip udp socket, or send data from ethernet back to RS232 or RS485, it is a good item to update your serial products to ethernet , you need not to know too much about TCP/IP, No secondary development, Easy use and cheap price.
RS232 to ethernet,serial to Ethernet ,ethernet to serial module,RS232 serial to TCP/IP ethernet server embedded TCP/IP serial embedded TCP/IP agreement serial port server is the bidirectional transformation facility from RS232 serial port to Ethernet TCP/IP agreement. Quick networking by changing the traditional serial port communication to network communication; transparent transmission without changing process; Low price to improve your product`s core competition; Easy and simple nimble disposition and the reliable performance satisfy your any harsh application.
Key words: COM to Ethernet, serial to TCP/IP, RS232 to ethernet, RS232 to TCP/IP, RS485 to TCP/IP, 232 to ethernet, 485 to ethernet, 232 to tcpip, 485 to tcp ip.
Contact: www.usr.cn Email: sales@usr.cn msn: usrcn@hotmail.com
Features:
Auto detected 10/100M High speed ethernet
support RS232 and RS485 interface, choose by jumper
AUTO MDI/MDIX,Use crossover cable or parallel cable connection;
Bandrate RS232 300 ~ 256000 bps, RS485, 300 ~ 115200 bps
Work mode: TCP Client, UDP mode, UDP Server mode;
Support for virtual serial port mode
Work mode and ip and port can be set easily;
Free setup software and setup Agreement available.
Auto connect when in tcp mode, take a Safe and reliable link all the time
Supply demo code for TCPIP programm , and can support you to do it.
Agreement: ETHERNET、ARP、IP、UDP、TCP;
Power: 5V DC.
Size (L×W×H): 80×50×13.6(mm).
Operating temperature: -25~75°C.
Preservation: -40~85°C, 5~95%RH.
RS232 RS485 Serial to Ethernet network module, the product positioning: the use of embedded customers the products and installation to customers within the product casing, positioning holes on the board.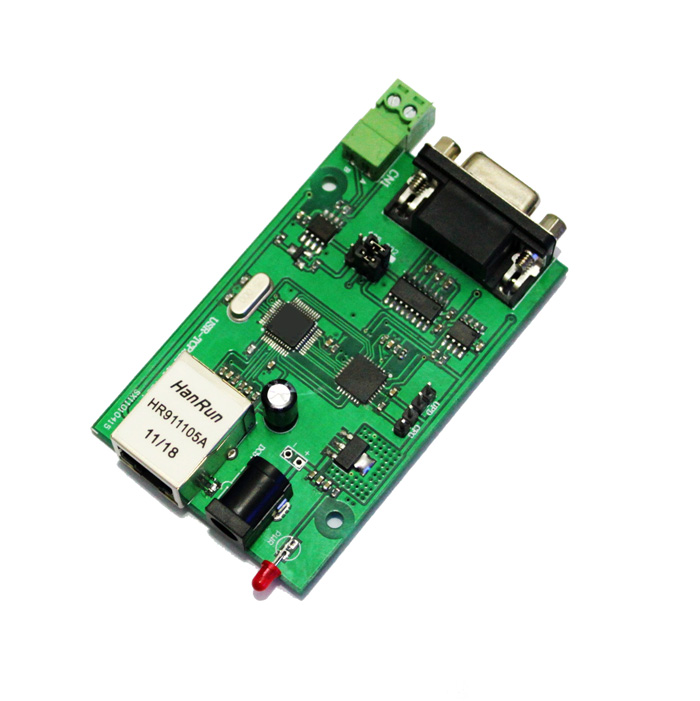 Ordering information
Name
Model
Serial level
Notice
LAN Module For MCU
USR-TCP232-T
TTL
Embedded into the customer's PCB, with RJ45 intelface
Serial to Network convert Module
USR-TCP232-24
RS485/RS234

RS232/RS485 jumper select.
The Picture is this one

Ethernet to Serial Module
USR-TCP232-D
TTL
DIP moduel, Embedded into the customer's PCB, with out RJ45
Model Description: USR is our brand, TCP232 that TCPIP to serial module products, 2/4/T the form of serial-side level.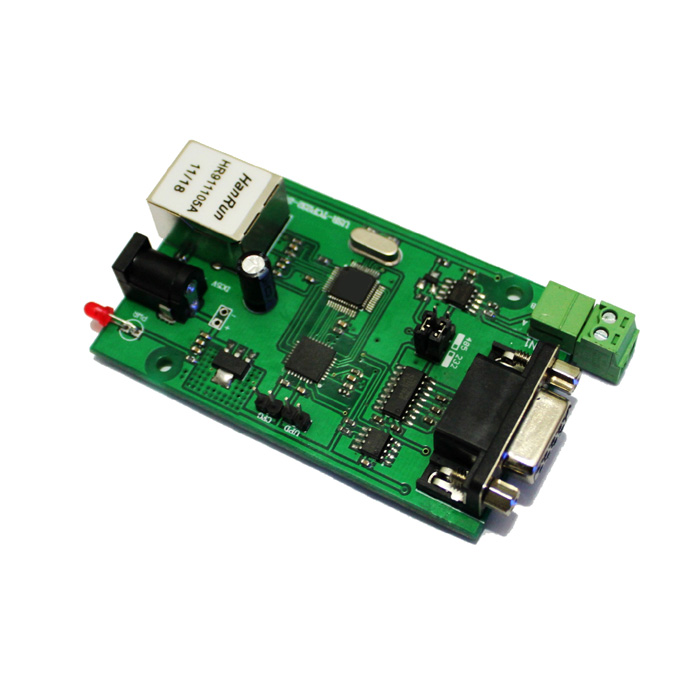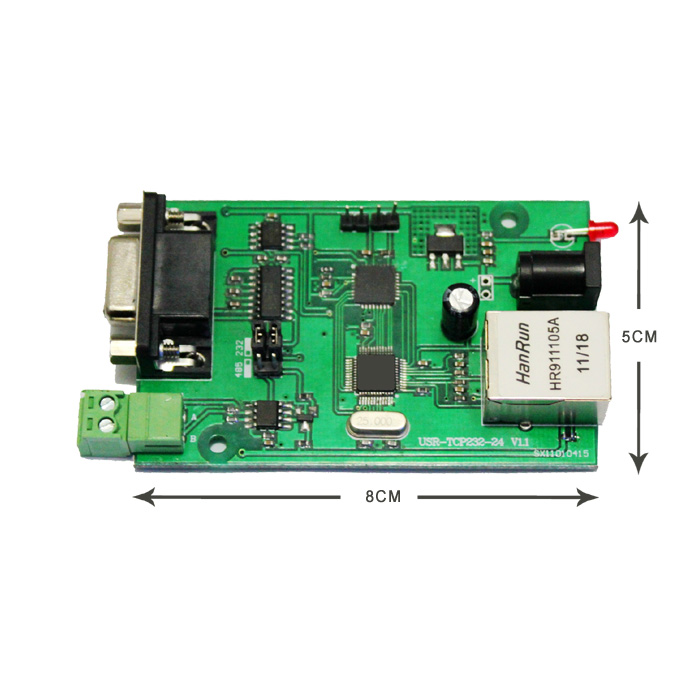 RS232 to ethernet,serial to Ethernet ,ethernet to serial module,RS232 serial to TCP/IP ethernet server